Website: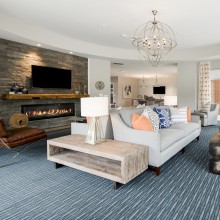 Five Star Living | Belvoir Square Apartments
Belvoir Square provides apartments for rent in the Fort Belvoir, VA area. Discover floor plan options, photos, amenities, and our great location in Fort Belvoir.
Location:
9142 Richmond Hwy, Fort Belvoir, VA 22060 (Map)
Chesapeake Realty Partners and Eastwood Properties are developing a 6.6-acre piece of historic Accotink Village, located along Richmond Highway between Fairfax County Parkway and Fort Belvoir's Tulley Gate. Once completed, the development will contain 390 housing units and 12,000 square feet of retail space. The county approved a Comprehensive Plan amendment for this area that calls for walkable, mixed-use developments of ground floor retail with housing above.